Last Saturday, our friends (yeah...we actually have some)the Elwells, invited us to crash their neighborhood block party. Their neighborhood really knows how to party with the best of 'em. I'm not sure whether the kids had more fun or the adults. Here is the short list of events:

1. Bike parade
2. Visit from the local Fire Dept. (kids could ride the truck, spray the hose, etc..)
3. Bounce house
4. Dunk tank
5. Massive water balloon fight
6. BBQ
7. Games & relays
8. Pie eating contest
9. Fire pit & marshmallow/weenie roast
10. Donut eating on a string
11. Raffle

We had a blast. Thanks Elwell family & neighbors!



Jacob competing in a scooter race.



Jen & Kaylee chowing down.




Kaylee & Natalie stocking up on water balloons.



A crowd gathering at the dunk tank.





Josh and Sean (a.k.a. "Hero")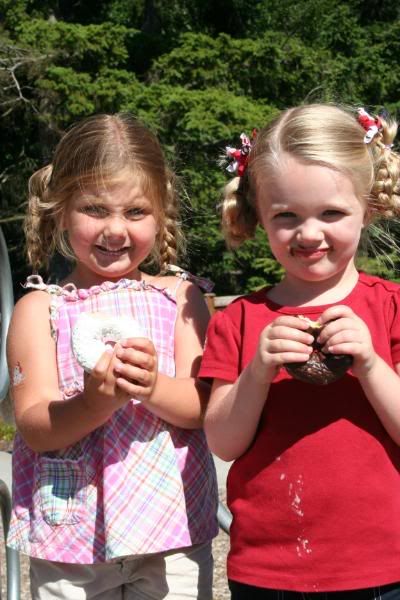 Kaylee and Brooke eating what was left from the donut eating contest.



Jacob doing the "Hula Hula" relay race.



Jen & Jodi having some fun.