I thought when Josh graduated from his MBA program in May I was done being the "single wife"(to steal a term my sister-in-law Mari so aptly coined)and single mom. I was wrong. I don't mean to sound like a whiney complainer, because really that is not my intent, but I will say, I am so looking forward to next year and spending all of our family vacations together, instead of apart.

This summer, several fun family vacation opportunities were presented, but due to some trips/commitments we had already planned & the fact that Josh spent 10 days on a mandatory MBA study abroad trip to Vietnam earlier in the year, he had a shortage of vacation days.

This left me with 2 choices. A.) Stay home and miss out on some fun with my kids. B.) Toughen up and brave the adventures with my kids as a single parent, once more.

I decided to attempt toughening up. What's the saying? "When the going gets tough, the tough get going." I got going alright.

For 5 summers in a row, a wonderful family has invited us on a week long camping trip to Banks Lake. Every year, we excitedly mark the dates of the adventure on our calendar, vowing that this will be the year that we actually go. Every year has come and gone and as you can guess, so has the opportunity to go. For some reason or another (funerals, weddings, pregnancies, schooling, etc...)we have been unable to go. When this year rolled around and Josh was out of vacation days, I decided this year would be the end of the empty promise to go. If it meant taking the kids by myself, I was determined to get to Banks. I decided I could survive. It meant doing 3 things: Outwit, outplay and outlast my kids. (With a few tricks up my sleeve, I figured I could do just that. I would be a survivor.)

Here are the interesting facts as of a few days prior to the camping trip:

1. I have only gone camping once since being married (not by choice...but more from lack of time).
2. We have only taken 2 of the 3 kids camping (the one time mentioned above)and it was just overnight.
3. We now have 3 kids, one of which is an 8 month old baby.
4. We did not have a tent big enough to accomodate our larger family.
5. We did not have life jackets for any of our family.
6. I did not even know where Banks Lake was.
7. I was planning on camping for 4 days/3 nights.

Prior to the trip we:

1. Bought a new 8-man tent, practiced setting it up in our front yard for family night(Exhibits A & B)so I didn't look the fool in front of about 85 other friends going on this trip and vowed to keep it as dirt-free as possible.

EXHIBIT A



EXHIBIT B



2. Purchased life jackets for all of us.

3. Loaded the cooler with junk food (for bribing purposes), bug spray, sun screen and more camping gear than a mom of 3 could EVER possibly need for such a short period of time. (EXHIBIT C)

EXHIBIT C



4. Got directions to Banks, but still didn't really know where it was located upon departure.

During the camping trip we:

1. Had loads of fun playing in the water & sand (wakeboarding, boating, water-skiing, swimming, canoing, etc...)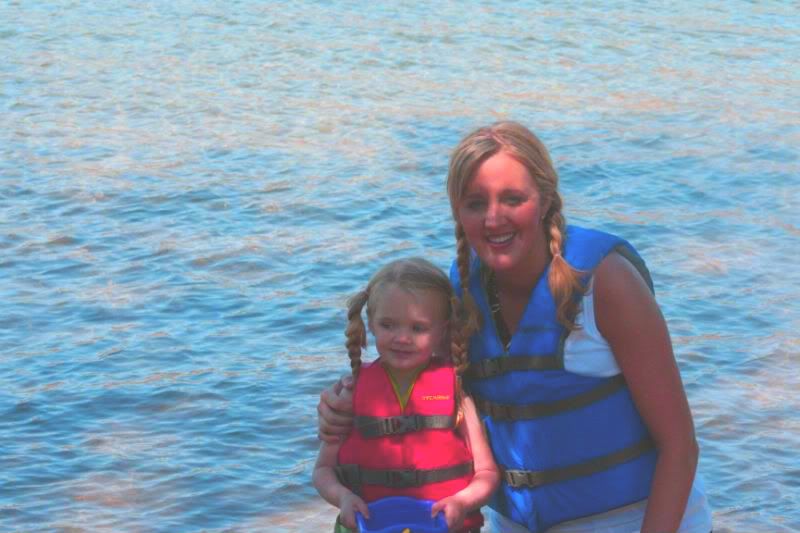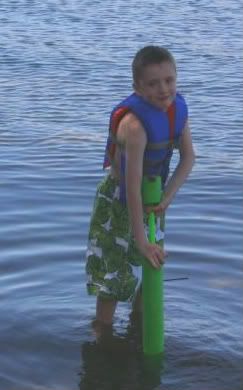 2. Ate lots of junk (the ice cream tab at the campground store grew each day).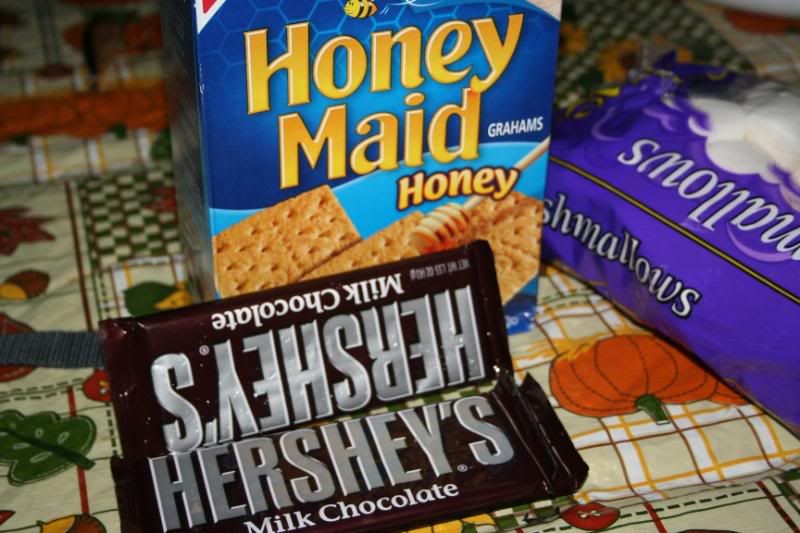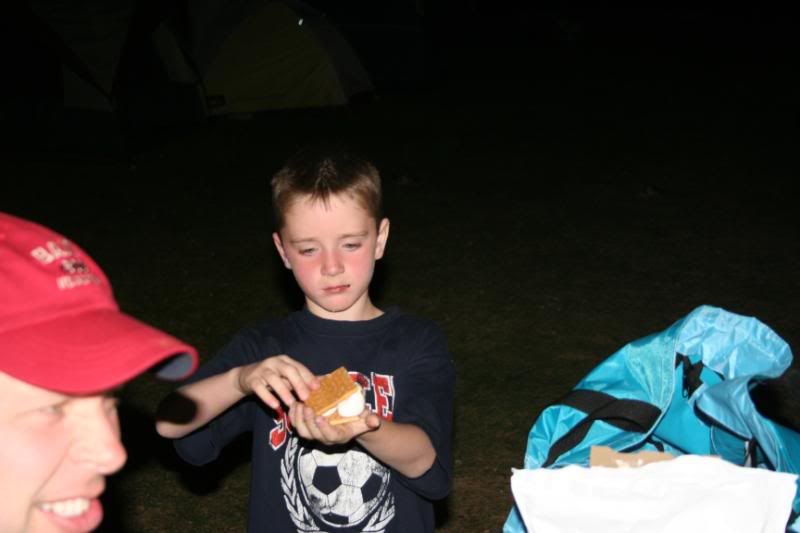 3. Got dirty (but kept the dirt out of the tent). (Side note: Kaylee woke up every morning and asked, "Mom, do I get to eat junk today and get dirty?" To which I gleefully responded, "yes". You'd have thought it was Christmas!!)




4. Had fun building friendships with wonderful people!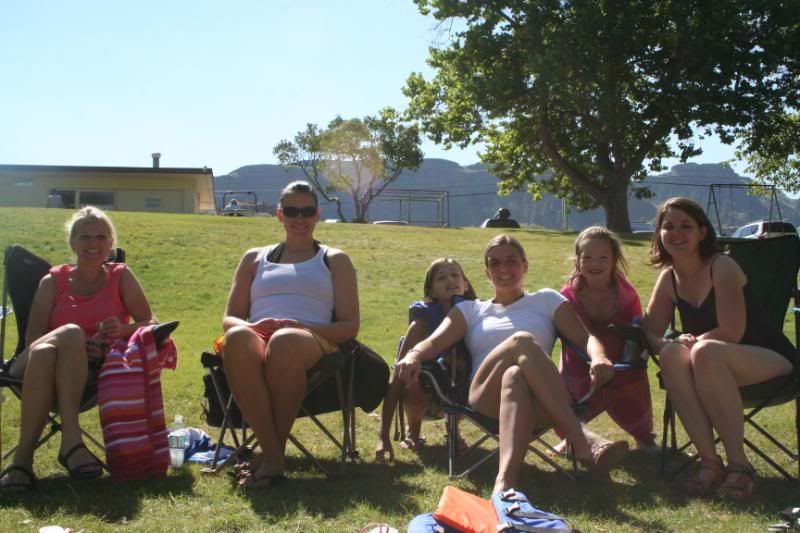 And, I'm happy to report that I SURVIVED a 3 night/4 day camping trip with 3 kids by myself!

Thanks for the fun and memories!! We can't wait for next summer!